Hello all,
I don't know how to write scripts or functions to make buttons

would someone be willing to make or help me make a button to extract an image from the selected audio file? I normally go into the metadata pane but I'm doing it so frequently now that I would like a button... But I don't know how to make one for that command.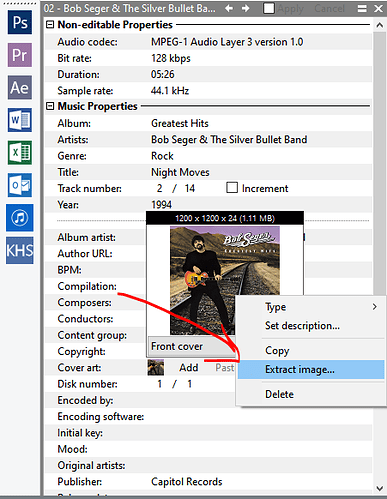 I wasn't even sure if to post here or the button section

Any help would be appreciated, thanks!