It does not matter for which button I define "default button" for the dialogs, in the dialog shown due to the executed script the button, which was created first has the focus.
E.g. this script snippet calls the dialog "delete":
				Dlg.window = tab;
				Dlg.icon = "question";
				Dlg.top = true;
				Dlg.template = "delete";
				Dlg.detach = true;
				Dlg.Create();
				Dlg.Control("archname").label = "<" + item.name + ">";				
				var retVal2 = Dlg.RunDlg();

In the dialog editor the button "No for all" ist set to default.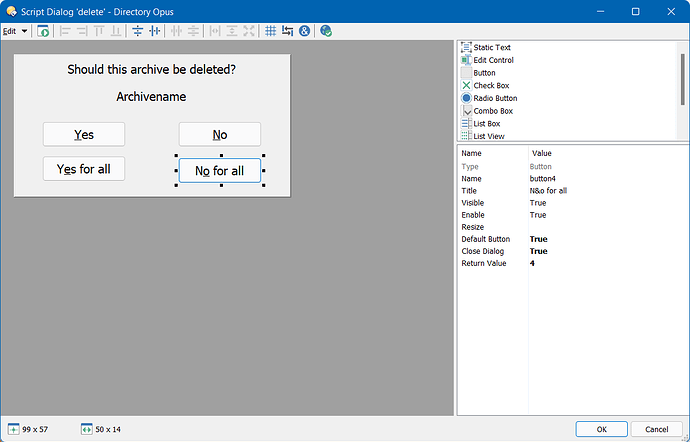 But when I run the script "Yes" is default: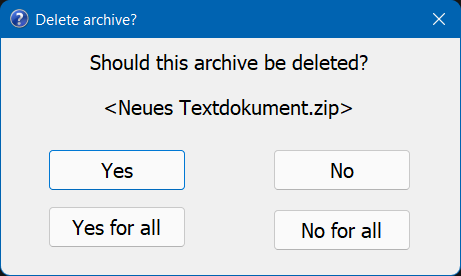 Do I have to define the default button also via script or read out the value from the ressources?