I have a directory that contains various files of sheet music. The file extension is "mscz" (not sure if that's relevant).
If I use DO to look in the directory that holds the sheet music files, MANY (but not all) of the files are hidden.
If I "reveal" the hidden files in DO, there is nothing obvious about the file names that would make them hidden in DO.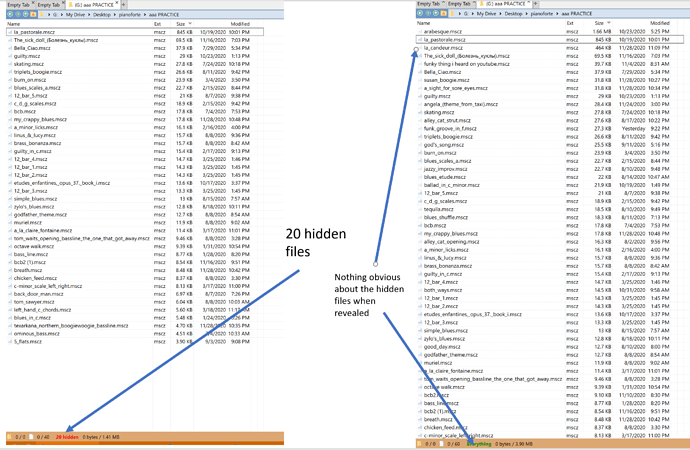 The files hidden in DO are not hidden if I look at the directory using Windows Explorer.
I've looked at my DO global filters (see pic) and I don't see anything obvious that would hide them. But I'm wondering if there is some filter setting that I have forgotten about that is hiding these files.
Any thoughts on what setting is hiding some of my files?
TY!
edit: Also, I can place the hidden files in other directories and they are still hidden, so whatever is hiding them is something "global."
edit2: I'm using DO 12 version 12.22 x64 Build 7593