Hi
Anyone else having issues with the News Feed not connecting? Mine never connects and just spins its wheels.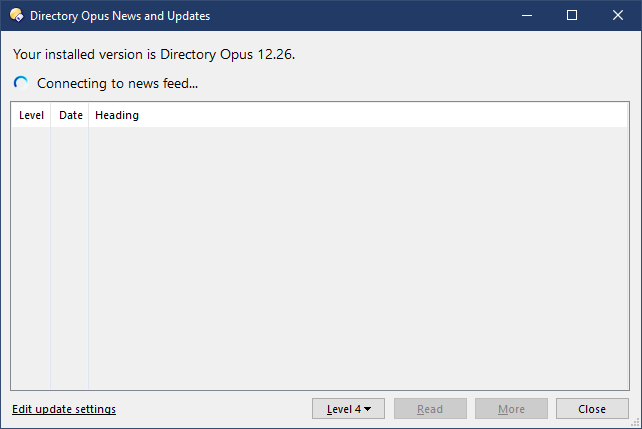 Usually indicates a firewall / antivirus issue.
It also won't work if it can't connect directly to the internet (e.g. through a proxy) after we moved it to HTTPS, but you'd normally get an error message in that case. If it's never finishing then I'd look at your firewall/antivirus.
That got it, thanks, I should've tried before posting.
Odd thing is, I've changed nothing about my system and this used to work without the need to create a firewall exception.