Hello,
Is there a way to configure a specific Directory Opus window to show only specific components of the window but not affect the regular default components?
For example, when I open Directory Opus, the window typically includes menu bars at the top, the Folder Tree panel on the left, and the folder contents on the right, etc.
I don't want to change that default display for folders in general but I do want to create a group of folders which, when opened, show only the folder contents.
Objective:
Sometime ago I began using Mozilla Firefox (version 73.0.1). When I open a new browser tab, it shows a grid of shortcuts (called Top Sites) which are simple icons accompanied by a brief name of the site.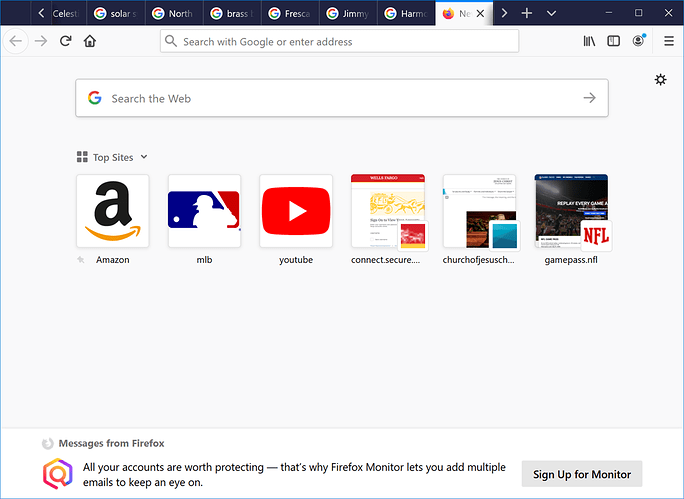 I really like how clean and simple it is and I would like to use Directory Opus, if possible, to create similar shortcut grids for many/most of the items in my Start Menu.
When opened:
Shows a simple box with the shortcuts I have placed in the folder and doesn't show anything else.
Example folders:
Shortcuts Folder_02_desktop
Shortcuts Folder_04_development apps
Shortcuts Folder_06_media apps
Shortcuts Folder_08_games
Shortcuts Folder_10_utilities
Thanks