Hi!
Once i saw how the old DOpus looked like i became a fan. I love to see lotsa buttons, to see all the commands at my disposal. The bottom toolbarbuttons are individually configured, with 1-pixel high and 64 pixel wide transparent pngs, its a "hack" that Leo told me.
I came up with this, its a work in progress: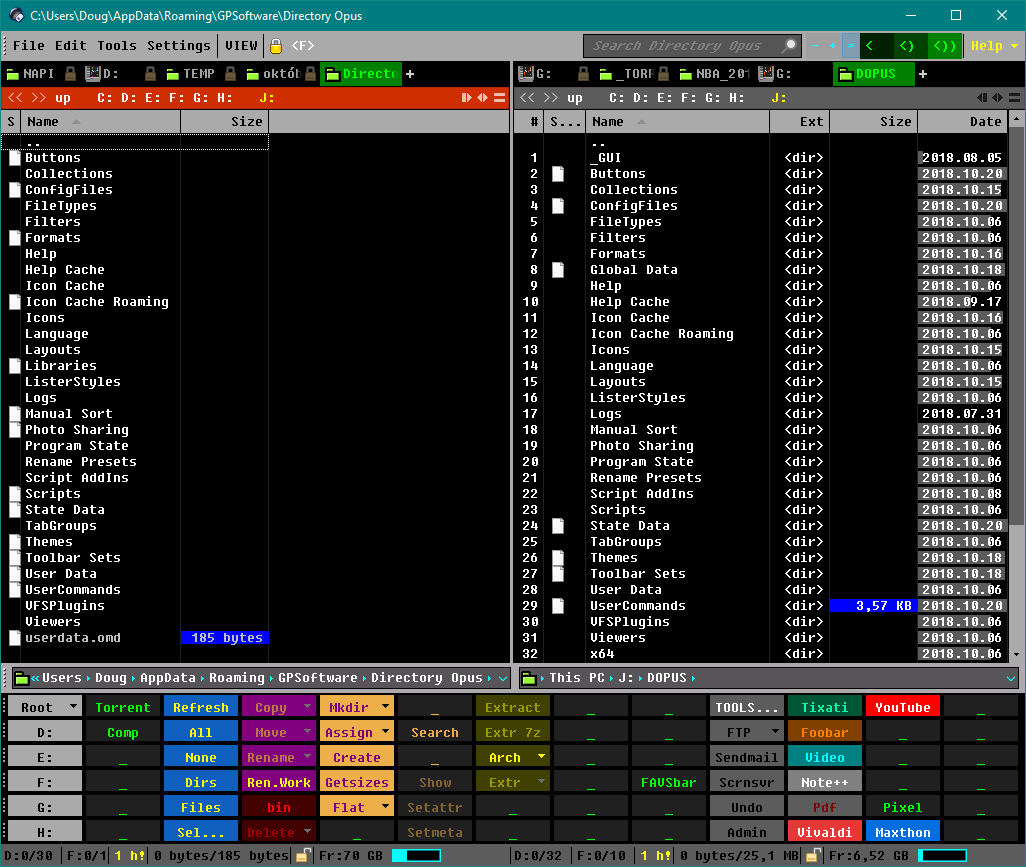 DOpus4.dlt
(225.8 KB)
Here is the config backup file
Dopus4_amiga_public.ocb (584.1 KB)
WARNING 1: BACKUP YOUR OWN SETTINGS BEFORE IMPOTING MINE!!!!
WARNING 2: This is a work in progress, and you get all of MY settings so when you import this backup, all of your own settings will be overwritten, also, there may be occasions when icons do not appear or some settings work differently than what you are used to, or some buttons dont work because i use different software installed into different paths so it is obvious it will not work for you.
This is only to give you an idea how i managed to set things up, then implement these ideas into your own configuration!