Hello,
as in the topic I suspect that the combination of DOpus and a Powerpoint (2007) addin named empower (made-in-office.com/en/products/empower) causes latter to crash. I know that sounds weird, but let me explain why I suspect this.
The empower addin use on my office laptop (Win7 64Bit with DOpus 10.2.0.0 installed) lets you easily create an agenda and the slides for the agenda topics consistent with our CI guidelines. Once you enter the agenda topics I will create the slides making heavy use of VB or similar stuff which I do not know of. As I repeatedly encountered crashes of Powerpoint when using this feature I contacted our company IT. Together we found out that the crash can be avoided if I close DOpus completely (Exit DOpus from the tray icon). So, the case is solved for our company IT and the empower guys as the just say "Do not DOpus on your company laptop". But this would be last option for me as I love DOpus. That's why I am reporting it here and asking for help.
I do not have much information as what I said before except that our company IT mentioned that there was another issue with empower and LANDesk from Intel regarding the Clipboard.
Additionally I attached two pictures showing DOPus crashing right after using empower and starting Powerpoint again (Happens not all the time).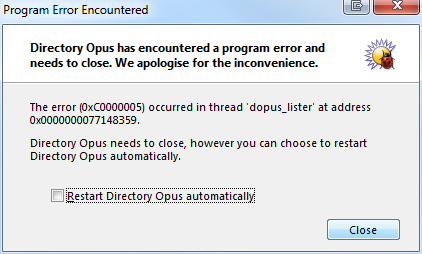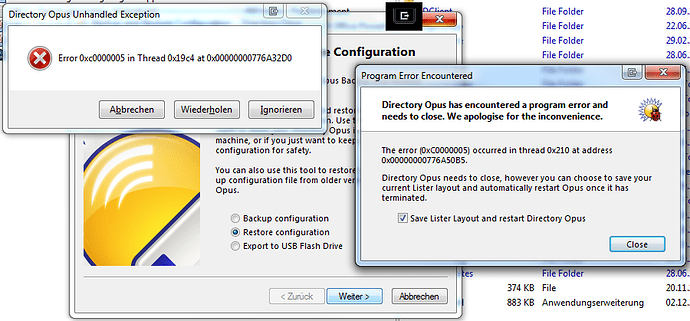 Any thought how to solve this riddle?
Regards
xbprm