I'm a long time Directory Opus User (started with V 9), I have a two computer license with SFTP. Only needed help once years ago from Leo.
Version 12.12 running for some time. One day the C: drive lister changed the text color to red, background still white. Found Folder & Text Color in Preferences, it can change Drive D: but has no effect on C:. Used normal uninstall and Revo Uninstall, reinstalled from new download. Finally after a reinstall I wanted to use config file from my laptop V 12.12. Opened shared folder on main computer, IT WAS IN RED. There is something on the main computer drive C that affects the display on the laptop. Thus it is not related to the main computer's DOpus or Config.
If you don't mind opening a JPG on my website this shows the colors better than I can describe.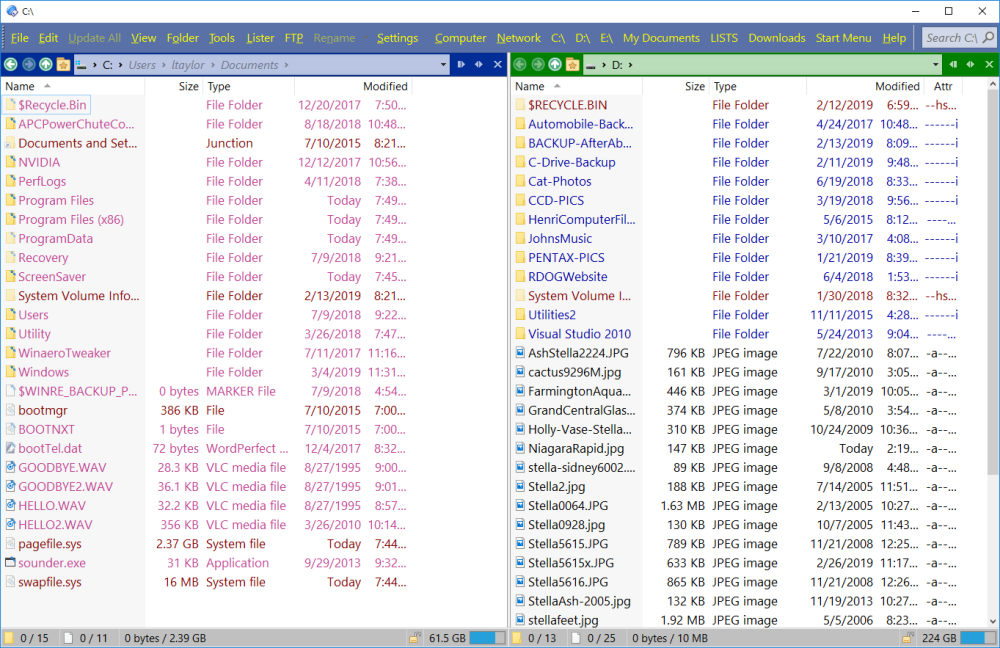 I can't figure this out, fortunately it is a minor inconvenience.
Leo Taylor
Connecticut, USA