https://www.haage-partner.de/forum/viewtopic.php?f=47&t=5330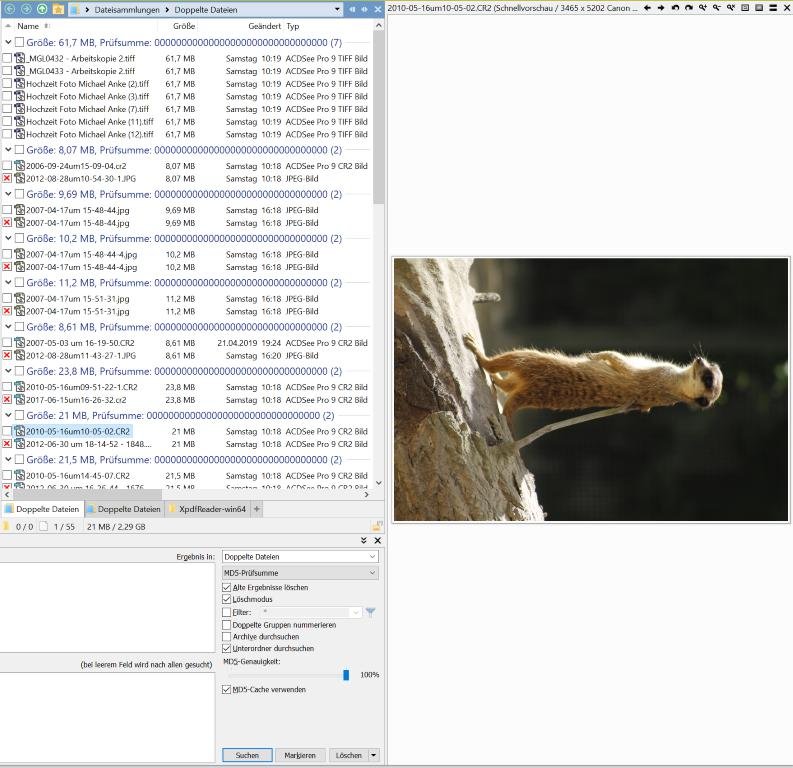 Let's ask the devs, what could be the reason the duplicate finder shows an "all-zero" checksum for some (totally different) files?
Linked in the thread above are two screenshot of MikCha's problem, the dupfinder seems to group files for him, which may have same date/size, but their content is different (their MD5 checksum seems to be equal, but "00000..", which might be the underlying cause).
We tried setting the advanced setting for "max_md5_file_size", not sure if it should have an effect or not, for now it does not seem to have any, MD5 sum is still all-zero.