I have maybe two dozen standard lister layouts I use for backing up (syncing) specific files or directories to external disk drives. The dropdown list from the taskbar, only lists a subset of these lister layouts, and doesn't provide the ability to scroll further down the list to get at the lister I need.
Under edit listers, you have the option to create folders for lister layouts, but these don't appear in the taskbar. So, I must call up D.O. (any lister will do) and go to Settings, Lister Layouts to have access to these folders. This is a workaround, but it would be nice to have the option to either pin a Folder to the Start Menu, scroll through more listers on the taskbar or access folders in the taskbar.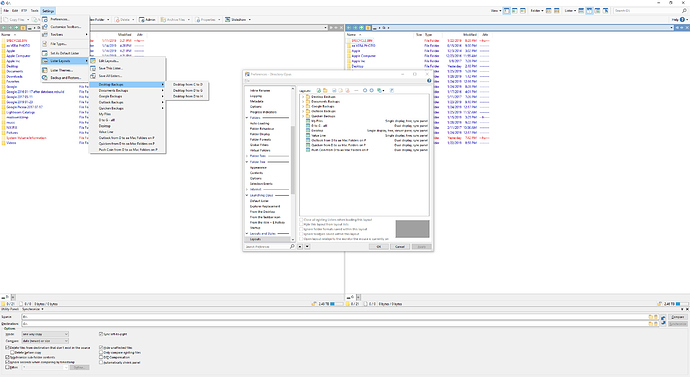 I suppose I could load up the Start Menu with the individual lister layouts, but the folder option would be cleaner.
Thanks