hi,
is it possible to display your favorite folders in the viewer pane
You can display the file "favorites.ofv" in the viewer pane for editing purposes. The folder favorites are stored in this file. The Path: "C:\Users\rafik\AppData\Roaming\GPSoftware\Directory Opus\ConfigFiles"
Why do you want to do that? You can list them in menus and the folder tree, and view and edit them in the Preferences dialog. What would showing them in the viewer pane gain you?
I notice that the favorite on the folder tree ,always need to be dropped down,when ever you start opus directory.
Not when you checkmark this: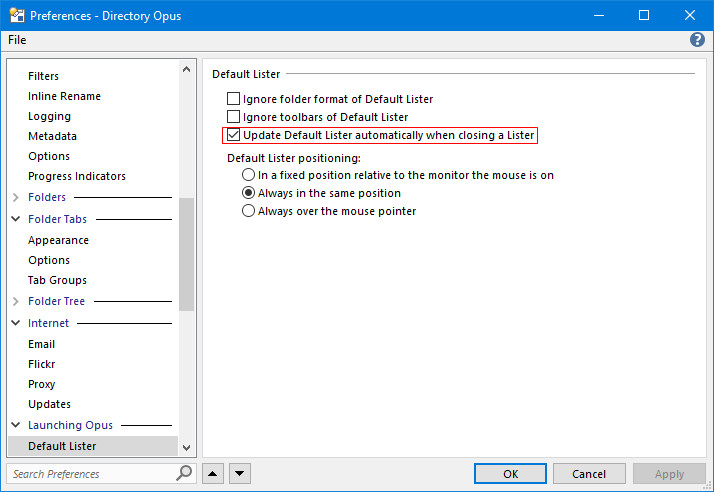 Then open the Favorites Folder and close Directory Opus. Restart it and uncheck it again. Now the Favorites are opened at restart.
Unfortunately Opus 10 didn't remember tree expansion states.