I have searched the forum and found several references to a problem similar to the one I am about to describe, whereby the folder tree pane does not match the folder contents pane as displayed on the right. Is this bug ever going to get fixed? This is fundamental file explorer behaviour I am talking about here, and in my opinion this bug is quite inexcusable and very irritating.
As shown below, I have added 5 folders to "Downloads" , but they are not displayed in the folder tree: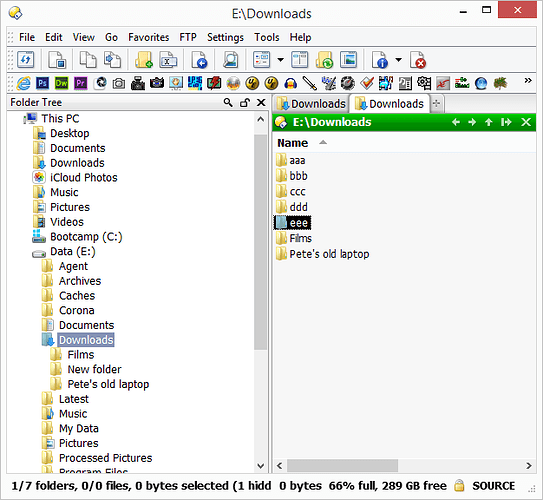 If I refresh the display (F5) they match up:
If I then delete them, once again there is a mismatch:
Is DO getting so bloated that it cannot manage to display correct data?