While almost any context menu shows a dark background color, e.g. lister file context menu, the context menu of the folder tabs does not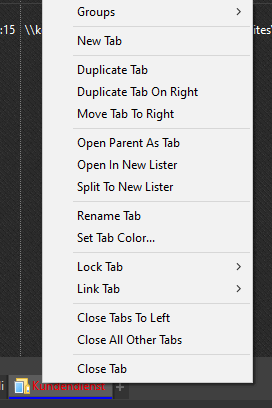 I don't remember where to set up the color for file context menu or at least I could not find it in preferences Display->Colors and Fonts. Would you be so kind to point me into the right direction?
And second question: is there an option to change the color of the tab context menu?
Thanks!