v12.14.1 beta
"Go /quickaccess FOLDERCONTENT" is a sub-item in a menu button.
The file names and "where the mouse clicks" are wrong.
Screenshot and button are attached.
Image parts:
My Quickaccess folder
The menu that pops up when I right-click the button.
The popup when I hover over the last entry in the menu.
The hover-popups for all the files (not folders) start with "idl:?".
Also when I click a folder in the menu, it opens the item below the one I click, e.g. if I click the "blank" entry at the top, it takes me to the Downloads dir, and if I click the dir called "New" it takes me to "RAMDISK R:"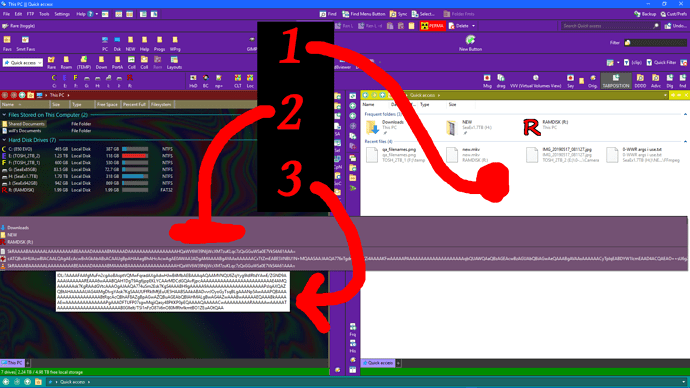 QA.dcf
(589 Bytes)