Hi,
I just got lost: each time I start DO, it shows my preconfigured dual lister layout, which is correct, but 'M not seeing those folders that were previously opened. DO always starts with "My Computer" in each lister. Don't know the exact English phrase right now for "This Computer". At least it shows all my drives and network locations.
These are my startup preferences: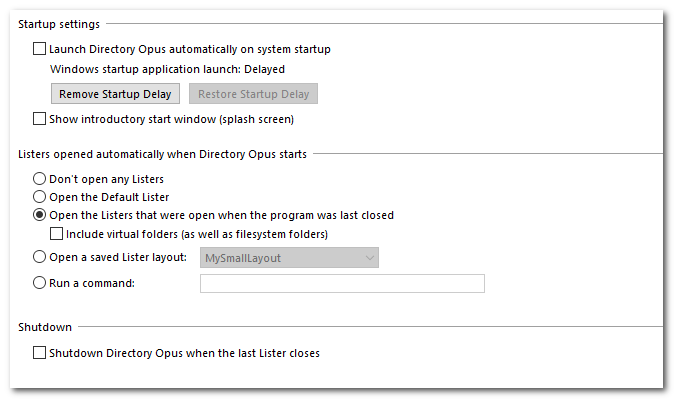 I've saved a layout, that obviously gets used when starting DO and immediately shows me the the content of "My Computer" in dual lister layout. However, I cannot figure out where to change this particular behaviour and to start DO where I left it before.
Michael