Hi All. I just can not understand how to use this code perfectly?
I had tried to make this button in this way.
I copy this code form this post

I edit the path with my demo folder like this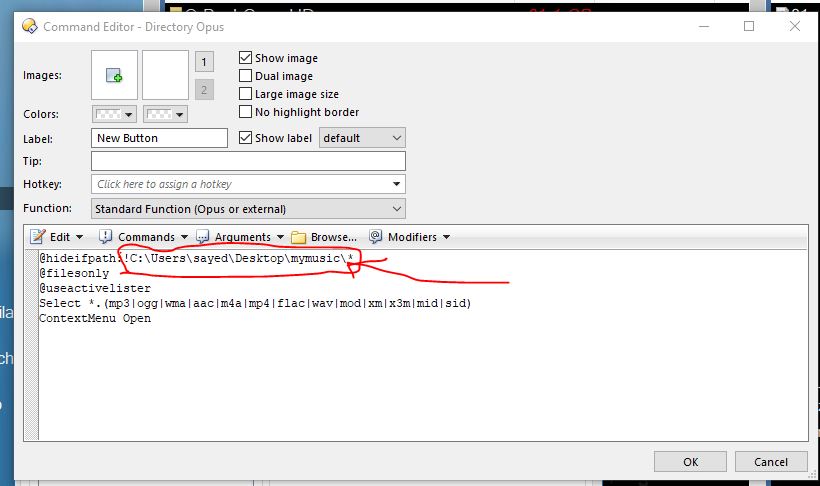 This button never hide automatically, but can play the music files with pot player
I want tow things
I go to any folder from any location of my PC, If this folder contain any music type file, then this button will show automatically otherwise the button will automatically disappear if the folder does not contain any music type file.
when i click on the button all the music type file will play with windows media player, is that possible?
Can any one give me .dfc file for this button?