I refer to Q&A no. 11999 that says: "While in Customize mode, you can right-click the placeholder to change how the tabs will look. For example, the Use Visual Styles option will draw then in a different style:" ... and then there is a clip with the following lines: Cut, Copy, Paste, Delete, Edit, Begin a Group, Full Width, Tabs on Bottom, Transparent Tabs, Use Visual Styles and Insert New".
However, I do not see "Use Visual Styles" on my computer, cf. the clip below: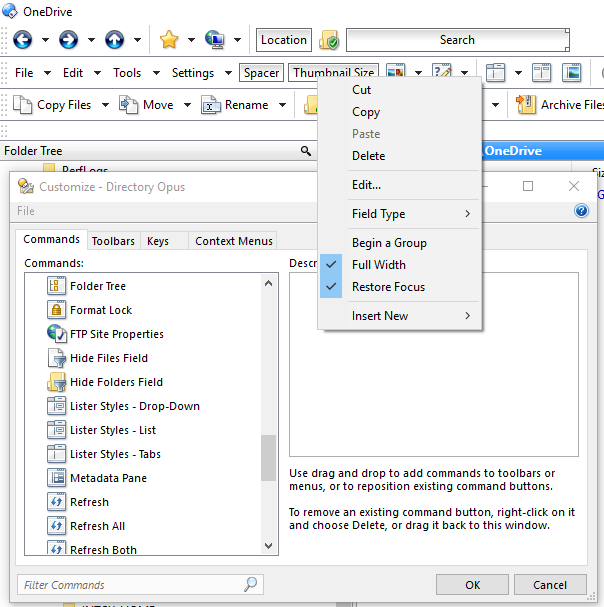 How do I get the "styles" (Dual Horizontal, Dual Vertical, Explorer, etc.) back in the tab bar?