Request DOpus include functionality that identifies the most recently visited locations in the tree, as seen here: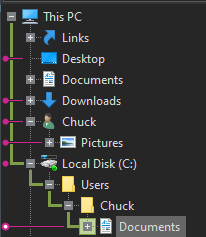 Note the "pin" with an offset color, which could be user adjusted to suit theme/tastes. Also note the "pin" at the bottom with the white dot in the pin head, which would note the most recent location.
This would make it easier for those who use the tree, especially for those times when the tree is fairly long.