Suddenly OP started to show strange lines that are not supposed to be there. They partly go away when changing the element, like dragging the line between tree view and content, or customizing toolbars. But only until the next new start of OP.
I tried changing the themes back and forth and installed the same version over the installed one in hope of repair. Could I try to uninstall without removing settings and get back to my customized version via a backup of the DO settings?
Anything else I could try?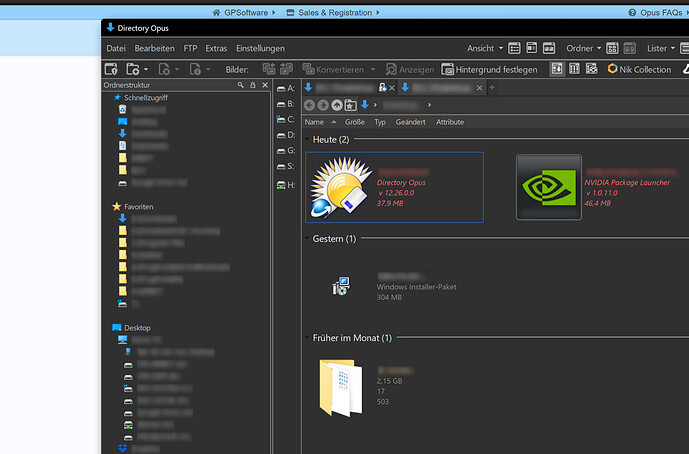 Image: all those grey / white lines between toolbars, between any two elements of the lister where not there before...