I've added a new button and assigned a hot key for it. But that doesn't work. I press on the button and I press the hotkey—nothing happens. Did I make something wrong? See the screenshot.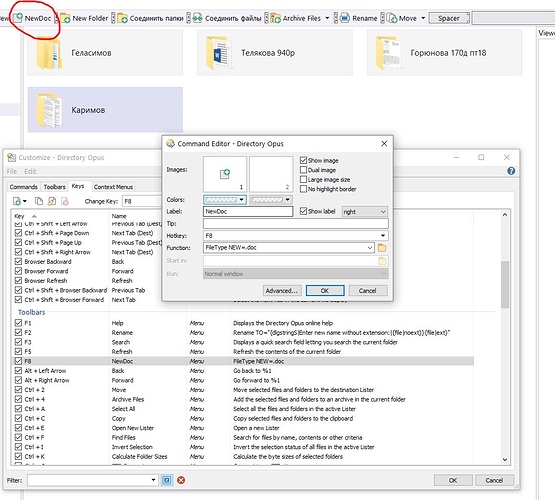 If you right click the background of the file display, is there a New > Word Document (or similar) option? Does it work?
Try in Explorer as well.
If the option to create a new Word doc isn't there or isn't working, you may need to repair Microsoft Office to fix it.
FWIW, I just tried this out of curiosity and it didn't work for me either. However, the command FileType NEW=.docx does work.
Furthermore, .doc is a registered filetype and is also listed in the "Documents" File Type Group.
Your solution was helpful! Thank you so much!
Glad it worked but I am curious why it didn't work for both of us, not that I need to create .doc files. It sounds like a bug to me but I'm sure Leo will put me right.
It depends on what your version of Word has installed for creating new files.
Right, that makes sense. When I click "New Word Document" in Windows Explorer a .docx file is created. All good now...thanks