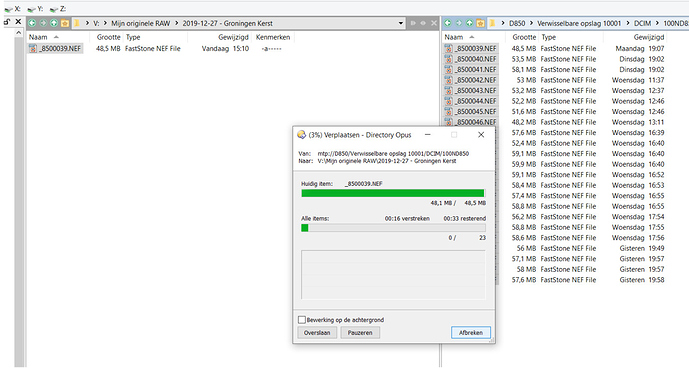 Hello,
I want to use OD 12.18 x64 to copy NEF (RAW) files to my D: drive. There is a USB3 -cable connection between the Nikon D850 and my desktop (Gigabyte 1700 Ryzen). USB 2 same problem
The first file is copied, and then the program stops copying... and hangs. Looks like a buffer is filled up.
I have to disconnect the camera and try it again. Sometimes I can copy 2 or 3 files before it stops.
When I use the Windows10 Explorer with copy and past there is no problem.
Any suggestions what could be the problem?
Thanks Henri