Hi,
is it possible to make one tab represent a dual pane?
I use TotalFinder a lot on a Mac and it's been a really nice user experience.
This is what it looks like: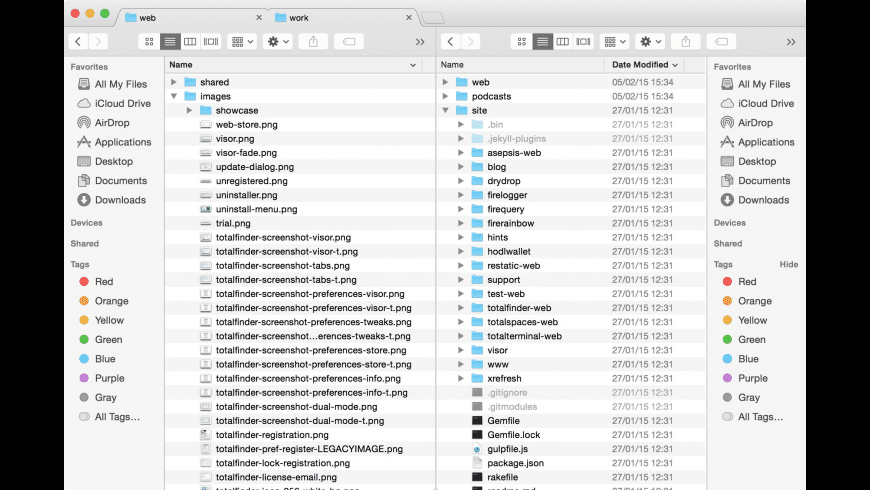 It also allowed to define a hotkey (I use cmd-\) to activate the un/combine-tab feature.
The way it works is simple. You have several tabs open. If you now use the combine-tab feature it will look for a tab to the right of the current one and combine those two into one tab. If there's no tab to right it will create a new one with the default location for a new tab.
EDIT:
I'd prefer this way to work with dual panes over having just two panes that contain tabs on their own. Reason for this is that combined-tabs allow me to group topics more logically while two panes with tabs require me to remember which tabs belong together.