Hi guys.. o)
I often inline rename files, still being locked or used by some other program. DO then gives me this error-dialog:


I then hit "Retry" after closing the file in the external program and what then happens, is something i never get used to, DO opens it's rename dialog: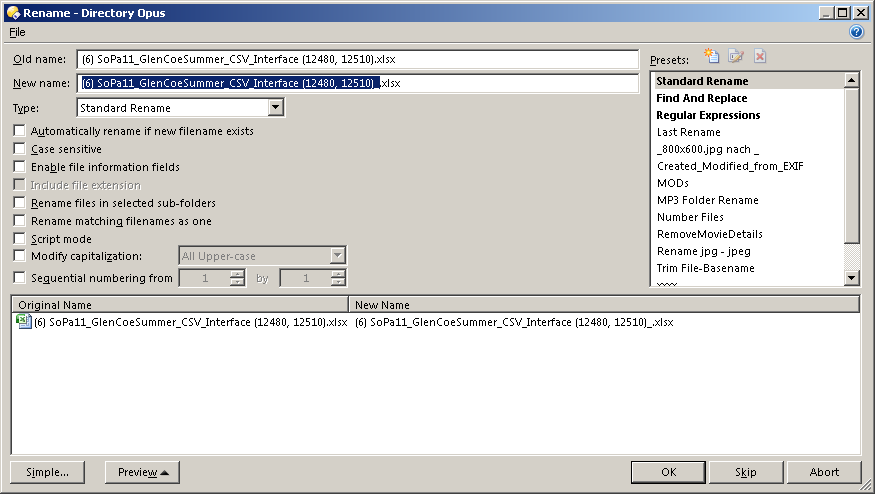 When hitting "Retry" in the error-dialog, I always expect the rename operation to be executed right again, as I did not set up an advanced rename action, while inline renaming manually.
Said different: Why is "Retry" not retry, but "Open Rename Dialog" ? I can see situations where one would like to enter the rename dialog and change the rename action, but when inline renaming, I always and 100% just hit "Ok" in the rename dialog, to get that "Retry" eventually done.
Perhaps somebody else feels like I do and perhaps there's something I can do, to keep away the big rename dialog when retrying? Maybe it's an option for future releases to get just another button in that rename error-dialog, to be able to actually "retry" the action quickly or to "adjust" the rename action.
Thank you for your patients and attention.. o)
Rob.