I have hard time to reproduce it, but occasionally, after restoring my PC from sleep, DO just goes in slower responsive mode. A process check reports the following thread & stack hanging: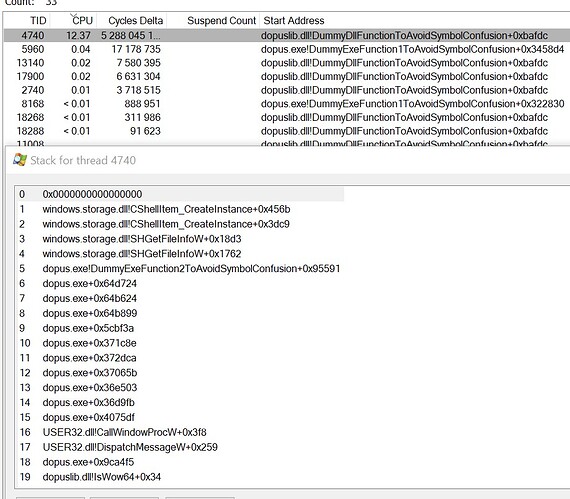 I'm opening up this issue just in case, as it might lead you to fix that bug. A similar thread seems to have been created before years: Opus opening after pc wakes from sleep
It might be related to that I also have an external HDD, physically attached non-stop. I don't use "Replace Explorer with DO" and the default Auto-Play setting is to do nothing.