*** Newer backdrops are included in my themes now and are no longer published seperately! ***
Here are my old backdrop-sets created for DirOpus v8-12.
Note: In customize-mode please play with tile or stretch as toolbars differs in height. Also some backdrops are designed for borderless toolbars (in preferences turn borders off).
S-THEME BG15 slightly grey:
S-THEME dark:
S-DOM grey: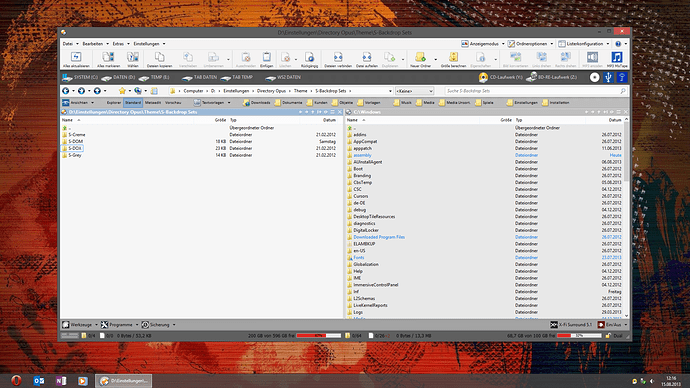 Download:
S-THEME Background Sets.zip (97.9 KB)