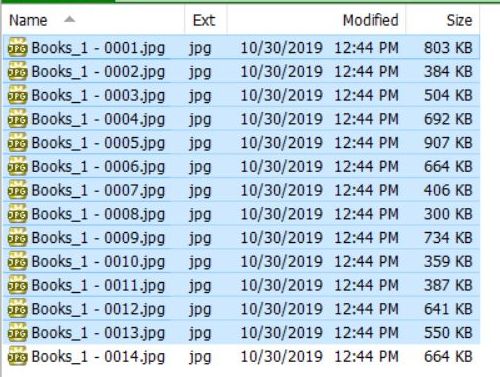 Hello:
When I save scans from FineReader 14, they often show up as shown in the screenshot, that is, in this case, 13 files higlhighted and the last one not.
II feel that either all should be highlighted or none (I think I would prefer none; no delete by mistake).
Any explanation to this issue?
Hans L