It seems like lately I'm either fighting with Opus or RegExp's, or both...
I can't figure out why the RegExp's in the following pics aren't working as I would have expected them to work...
This is the RegExp that looks to be doing what I want: (taking "-r, -o, or -r-o" off the end)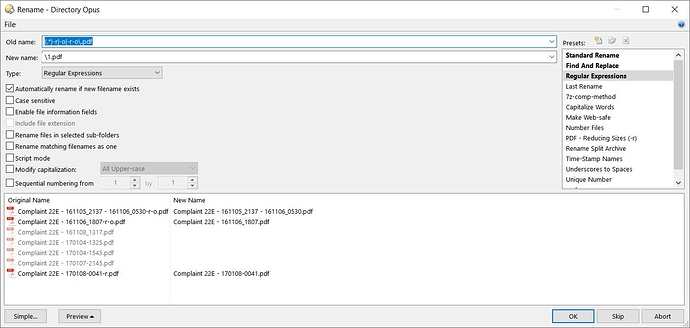 .
.
This is the one that I would have
thought
would've worked: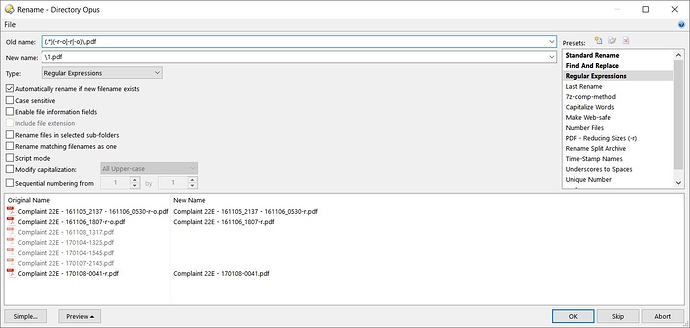 Not only do I not understand why the 2nd is NOT working.. I can't figure out why the 1st is working at all. (Although I haven't tested plain "-o" yet.) This is going to be in a menu button, so I want to make sure they're going to work properly.
Thanks for helping to figure out this mystery.