I always want to start Opus with the same Tab group open in a single lister to achieve t his I have set the preferences to: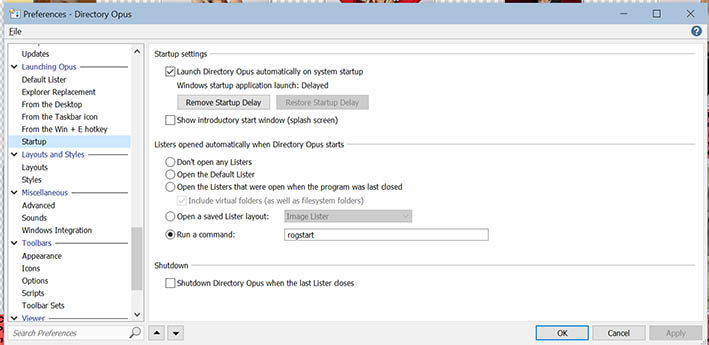 I have placed the following commands in a new user command called rogstart
Go TABGROUPLOAD=Tome
Set LISTERSIZE = 2800,1840
Set LISTERPOS = 100,10
Show THUMBNAILSIZE 320
At least 50 per cent of the time I start Opus the commands do not run.
Instead Opus opens with a top level view of of the USB drive used by Acronis to back up my system. I do not know whether this is significant, but if the rogstart user command does not run Opus always starts with this view.
In the scheme of things it is not the worst problem in the world, but it is irritating. Any ideas what I am doing wrong?