Updated with v12.9.1 dark theme fixes:
Due to the new options I have updated this theme to include the new changes. As you can see the dark theme is almost complete.
I turned off Preferences - Display - Status Bar - Glass Background.
Here is the theme:
Visual Studio 2017 update 1.dlt (67.9 KB)
Previous Post ------------------------------------------------
Stumpii inspired me to create my own Visual Studio 2017 theme.
Here are dual pane versions. Unfortunately there is not consistency between the vertical and horizontal status bars at the bottom of the listers.
Here are some other settings that I changed.

This is for the menu....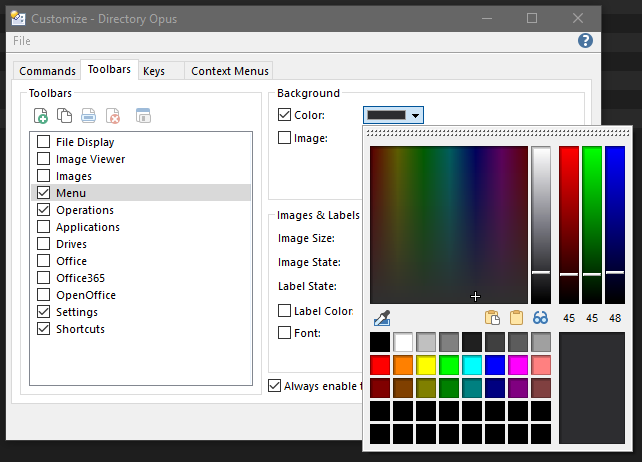 Here is the settings file. Note that only colours have been changed.
Visual Studio 2017.dlt (55.9 KB)
Enjoy...