Installed 12.17b4 yesterday and have noticed something strange is it a new feature or is it a bug
This has happened twice now.
The right one seems to follow what is happening in the left lister window.
If I open Drive F: it changes to F, open Drive C: it changes to C: > Windows
The left N: > 2 Other does not change and I do not have a Drive N: connected.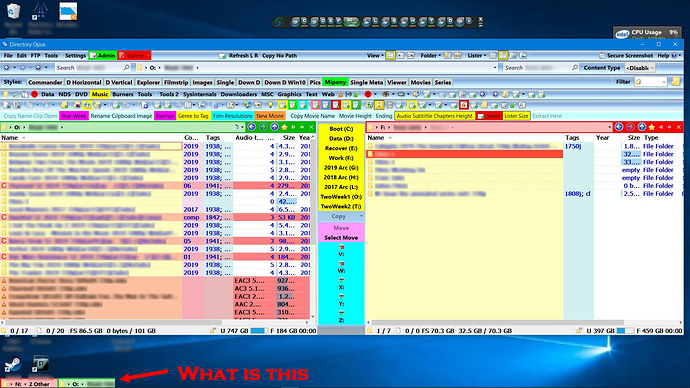 The only way to remove it is to close Opus clicking on it takes focus off the main lister but does not do anything. Not sure what causes it to appear as only see it when I move or resize windows.
Another strange thing I noticed yesterday is both lister windows being source only way to get a source and destination was to close opus.