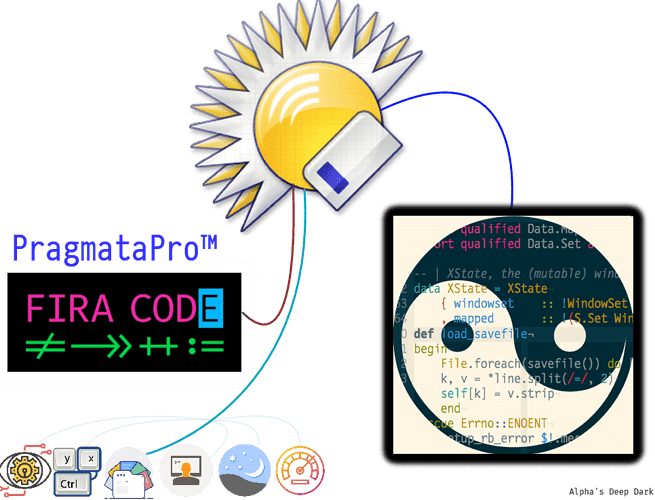 When I first installed Directory Opus last month, I was blown away with how powerful and customizable it is. But as someone with triple 32" monitors setup, I needed something that won't burn my eyes!
Deep Dark features most of the Solarized colors as well as Fira Code and PragmataPro fonts so developers will feel at home right of the bat and home users will fall in love with it!. It will also feature custom labels, wildcards, folder formats and buttons to suit different uses out-of-the-box.
PragmataPro™

DD v0.2 PragmataPro 0.828 Windows 10 Pro 2004, Directory Opus Pro 12.21.7
Note: PragmataPro™ is a shareware font and must be purchased from the author. It will not be supplied with the theme.
Fira Code

DD v0.1 Windows 10 Pro 2004, Directory Opus Pro 12.21.5 beta
I am not sure if I could export shortcuts yet or to what degree the export settings functionality goes, if not I will provide a PDF of whatever work that couldn't be included. I will not share it just yet as I am not done with several things like the toolbar icons and some tweaks but it should be ready very soon!
Until then!
II.Downloads
Theme colours only, v0.2
Alpha's Deep Dark v0.2.dlt (240.1 KB)
III.Log
v0.1: Unreleased
v0.2: Theme colours-only uploaded.