Hi,
I'm using DOPUS 11 on windows 8.1 x64.
When I open any folder containing .flac or .ape file I get this message:
for .flac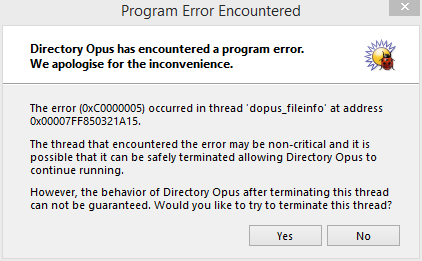 for .ape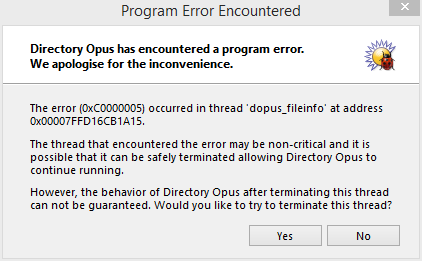 I've tried the suggestions described in Crash, exit or high CPU when right-clicking certain files with no result.
There is no problem accessing these folders or displaying file properties in windows explorer.
No errors with other audio files as far as I know.
No errors in DOPUS 10 too.
Any ideas?