Yesterday my Opus 'Start Window' would not open.
Today, after several PC restarts it finally opened but the 'new lister' window only opens a 'blank' window.
'Directory Opus Start Window ' and 'Directory opus helper application both appear in Windows Task Manager, as many times as I try to open the program, but the main window does not open.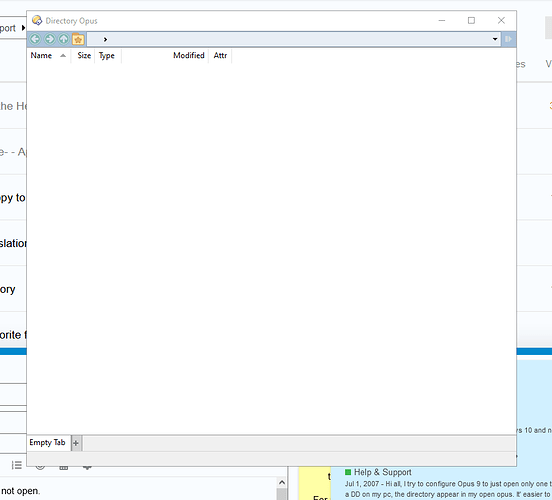 Any ideas please.
Good Web