Hi All,
Very commonly i need to convert PowerPoint or Word documents to PDF. Although there are multiple ways and options available , I wanted to know if we can automate my intended preferred way of saving as PDF using Microsoft native Save-As dialog box.
Can we have a button or a right click menu option to convert the selected files(s) to PDF and save in the source folder with the same name (.PDF extension) (all in one go), using the save-as dialog box (screenshot below).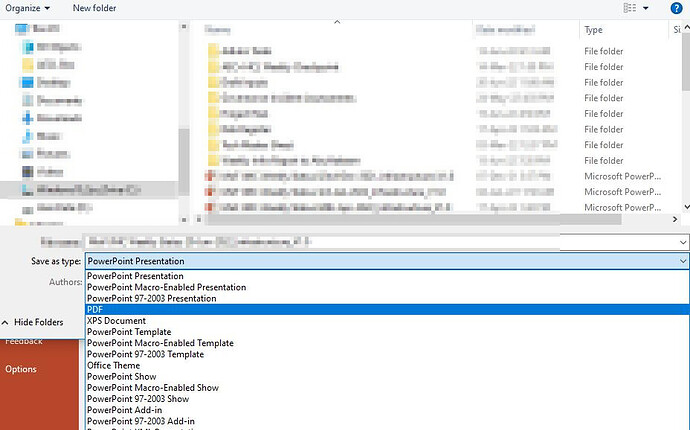 Thanks for your responses and guidance.