I received a notice to update my version of opus from 11.4 to 11.5 see attachment 1.

When I tried to update I received a message to uninstall previous version see attachment 2.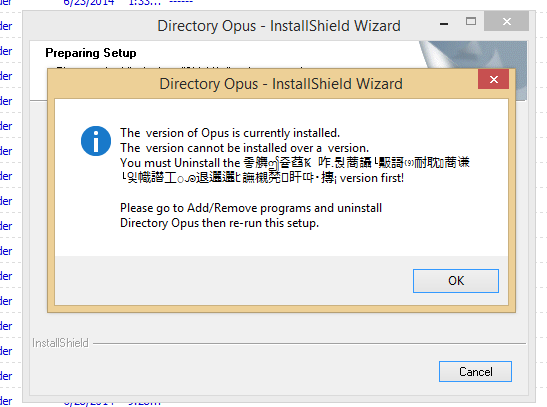 So I tried to uninstall and I received a message that I am not sure how to fix see attachment 3.

I am not sure how to fix this. I recently purchased a new computer with Windows 8.1. I used program called PC Mover Professional to move most of my programs from my old computer Windows XP and I think it was a 32-bit machine while my new machine is a 64-bit machine. So maybe that is why I am having this problem. But I still need to be able to update and I am not sure how to do that. Can you please HELP?
Thanks,
Dianne