See error dialog attachment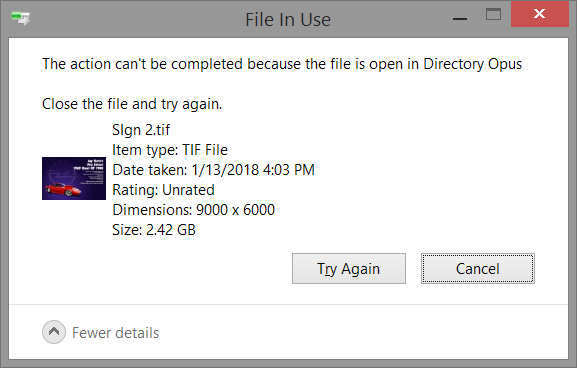 Reboots do not fix, used the "Unlocker" utility with no positive result. Please advise.
EDIT: I sometimes receive errors in Photoshop preventing me from resaving a file because it's "used by another process" so I'm now wondering if Dopus is responsible for those glitches as well.