Hi,
just notice sthg. strange within a document of my collection I've modified today. Pls. see following screenshot.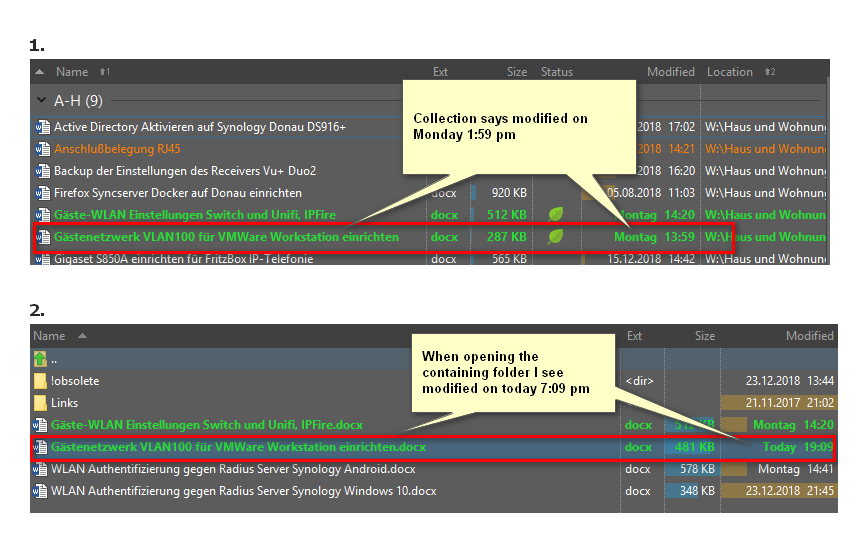 The first image shows the appropriate document I just modified with wrong date/time. When using context menu and jump to the containing folder, the lister shows me the correct date/time modified, see image 2 above.
Closing DO or refreshing the collection using F5 does not change this behaviour. The file ist saved to a NAS share, btw. Don't know if this could cause such issues?
cu,
Michael