JoinMP3 - a script command to join mp3 or other music files with the help of ffmpeg.exe.
Commandline params (optional and overriding script-config defaults if those exist):
FFMPEGEXE

(path to ffmpeg.exe)

FILES

(separate files by blanks ( ), enclose in double quotes (") if filepath contains blanks)

TARGETFILE

(if omitted a file "joined__joined." will be automatically created)

PAUSEATEND

(=true/false)
Script config: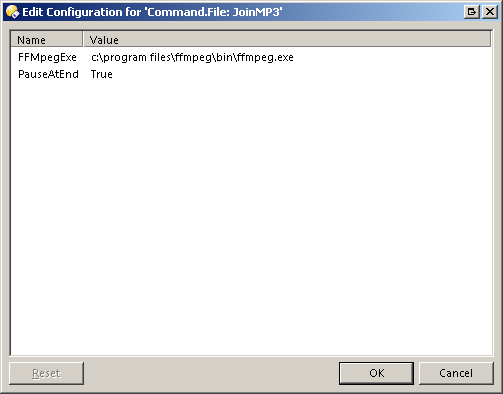 The command outputs some details in the script console, you may have a look there, if something does not work as expected.
Should work in flatview as well (not tested).
Installation:
To install the command, download the *.js.txt file below and drag it to Preferences / Toolbars / Scripts.
Edit the path to ffmpeg in the script-config and create a new button / menu entry which calls "JoinMP3".
Make sure you have only music files in your lister or only music files selected before running the command, if not ffmpeg will scream.
Have fun with it! o)
tb
Download: