Hi,
using 11.5.7 currently. When I wanted to update to 11.6 via the "Check for Program Updates" all looked fine until the donwload was finished, then I got an error like "Dopus has crashed"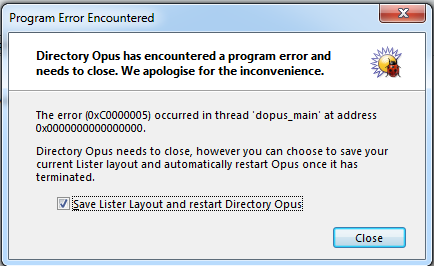 Ok, let Dopus start again. But now I get the crash immediately on the check or just some seconds after a restart.
Will try to update manually anjd report back, but maybe someone can reproduce this in the meantime.
Regards
xbprm