Hello
I'm finding DOpus behaving erratically, especially when I'm using network folders. As an example, I updated a spreadsheet (stored in my Documents library somewhere on the network). The Lister shows with the same name but different dates: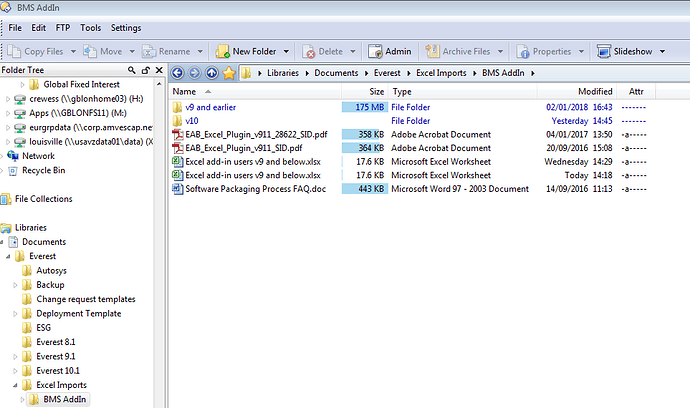 This remains the case, even some 30 minutes after making the edit. So I press F5 to refresh. There's a lot of flickering on the left-hand side (tree view) and after about 5 seconds the whole focus of the Lister shifts. I can see the folder I was in (grey breadcrumb trail on the top right) but it is no longer selected: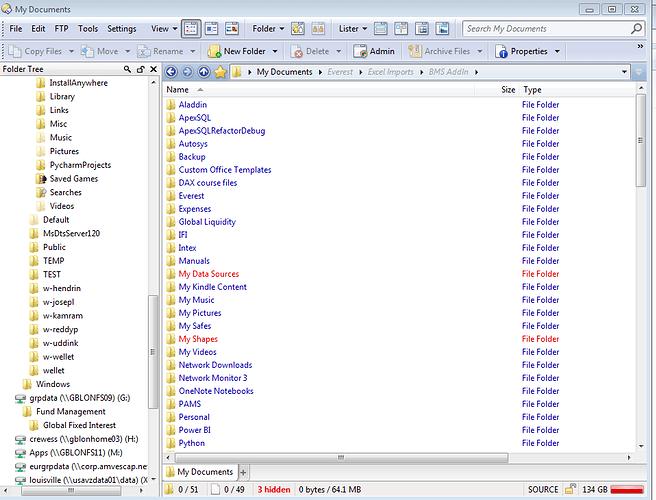 Is there a setting I should change to avoid this behaviour? I'm using Directory Opus Pro 12.7 Build 6540 x64
OS 6.1 (B:7601 P:2 T:1) SP 1.0 "Service Pack 1". No customisation, just as installed.
Many thanks and regards
Sebastian