This post links to a Configuration Backup (.ocb file). Unlike themes (.dlt files), configuration backups replace your entire configuration. Installing a configuration backup will change every single Opus setting, and all your toolbars, folder formats, etc., to the ones saved in the file by the author.

If you only want to affect visual settings then do not install configuration backups; only install actual theme files (.dlt).

If you install the .ocb file, be sure to backup your own configuration first so that you can go back to it. Use Settings > Backup & Restore to create a backup of your configuration.
---
Dark Elegance Theme for Directory Opus 11
The Dark Elegance theme has a simple presentation with tons of features, beauty, and power in an intuitive and dark elegant interface. Over 5 years of work and tweaking have gone into this theme.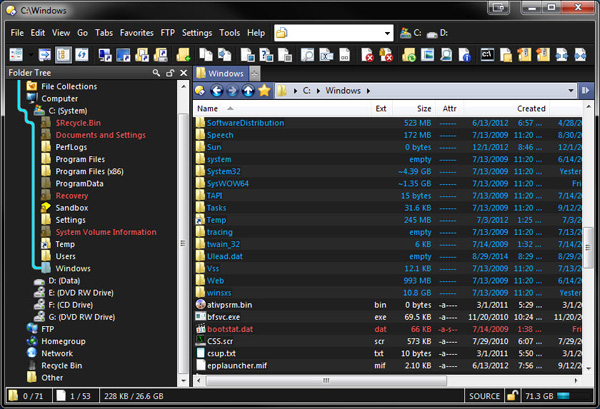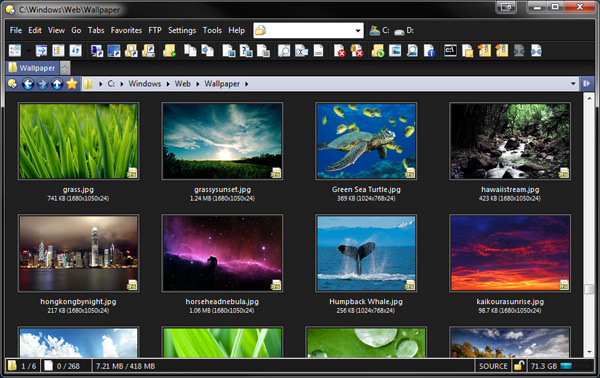 The themes in Directory Opus don't save all the colors so it's a backup instead of an actual theme because of the drastic dark color change.
It's very easy to install, just restore the file linked here:
dark_elegance.ocb (1.7 MB)
Alternative local copy: dark_elegance.ocb (1.7 MB)
Remember to back up your own configuration first.
Enjoy!