Upgrading to 12.20 from I don't know what version (sorry, I didn't take a pre-upgrade screen shot), I ran into this: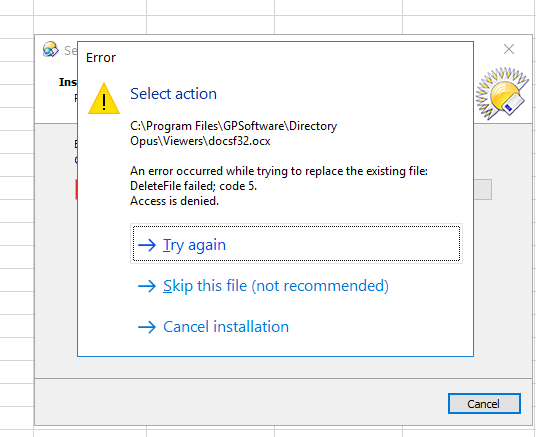 "Try again" didn't work. Same box kept coming up.
I chose "Cancel installation" and then I had to re-install Opus. That got me to the same problem, whereupon I chose "Skip this file (not recommended)".
I can't reboot my computer right now since I have about two zillion unsaved, non-named text files (yeah, I get how bad that is) so I'm just going to run with it with this iffy install where it didn't update the locked "docsf32.ocx".