I can't run the new DOpus 12 beta. Installation and licence manager are working but when I try to start DOpus I get the following error message: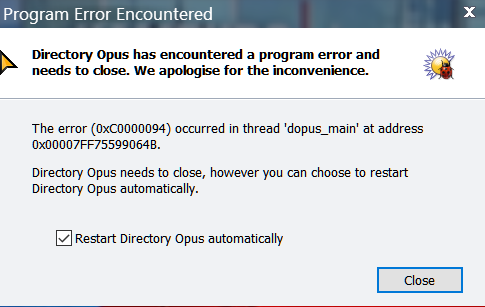 dopus.exe and dopusrt.exe are running in taskmanager. This happens with Windows 10 and Windows 7 on the same machine. I also tried a virgin installation without my old configuration.
Crashdumps are attached [now removed as no longer needed].