I currently use Opus 12.0.11.
Whenever I select any MP3 audio file such as some music, and use DO's default toolbar button Slideshow > Play Sounds, a crash occurs immediately.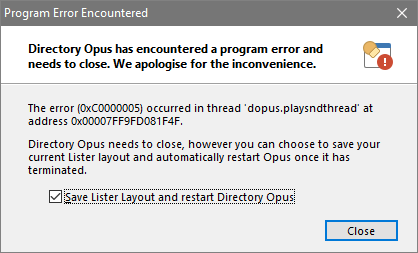 Also, some other audio formats such as OGG or M4A will show this and won't play (no crash).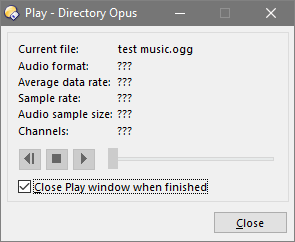 But WMA behaves slightly different, it will play but also will show questionmarks.