Hello.
For some reason Dopus is not showing m4a tags in metadata pane, but it obviously reads them from the file.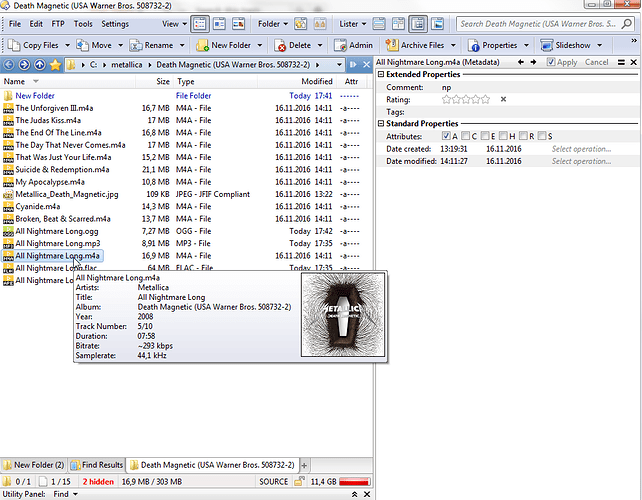 At first I thought that it is normal, and Directory Opus just doesn't support
m4a
files but after checking ogg flac and ape files I am starting to think that something is wrong.
Could you please help?
P.S. I have uploaded a sample file so that you could check it yourself.
Link.
Password for the 7z archive:
9140