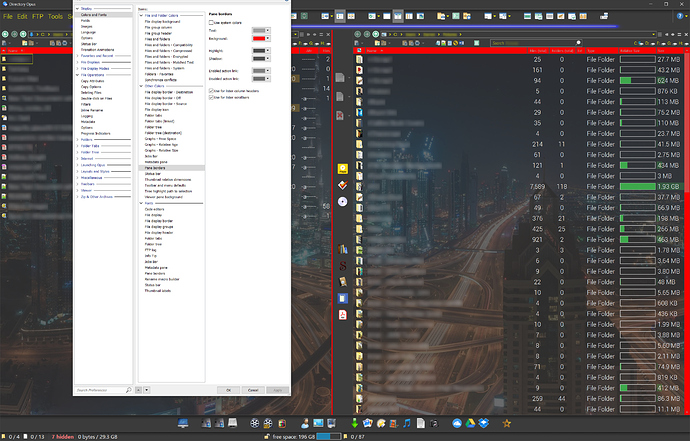 Can we have a separate entry for the 'drag bar' in Pane borders please. In the image that would be the vertical red line.
With option to have it transparent.
Additionally being able to exactly position the drag bar would be nice - something like CTRL + drag could do 10% divisions exactly, making it easier to locate exact centre.
Maybe an option somewhere to have drag bar on/off would be great as well.