Hello, recently when trying to load D.O. from double click on desktop or right click open Lister.
This message pops up: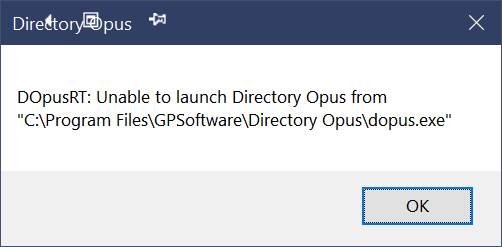 When I go to start menu and click the ico, i get a long spin ball, task manager shows opus is running in the background, eventually it shows up.
Any ideas?