I have problem moving large rar files (1.6GB) to another folder in the same drive when the rar plugin is enabled in options.
What I did was to copy the rar file, and then paste it in another folder which has the same rar filename (but older version). When I allowed the prompt to overwrite the file, I got this error.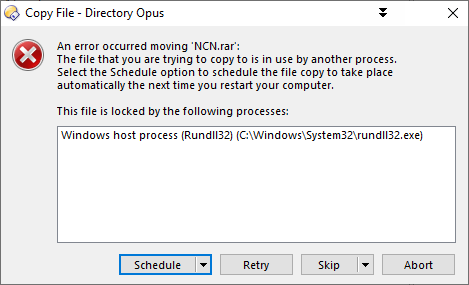 If I disabled the rar plugin, this doesn't happen.
Is there a way to fix this?
DOpus v12.15
Windows 10 Home v1903