Hi,
I just upgraded from v10 to v12 hoping it would solve an issue I'm having but the issue is still present in the newly installed version: when I go to my Google Drive folder (i.e. the local folder that Google Drive's sync utility creates on my machine), right-click an image file and select "Open with... Paint.Net", an error is thrown by Paint.Net and it can't open the file: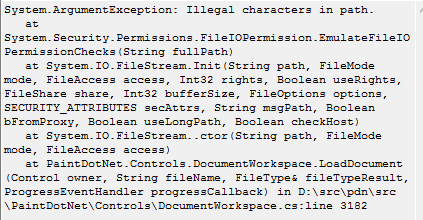 If I use Tools > Open in Explorer and do the same process, the file opens without error.
Is there any solution for this issue? Thanks!