Hi am wondering if I can get help with this. I use the music player Foobar2000.
In directory Opus when you right click, a audio file Foobar is set to handle, the right click will have two options
Play in Foobar2000
Enqueue in Foobar2000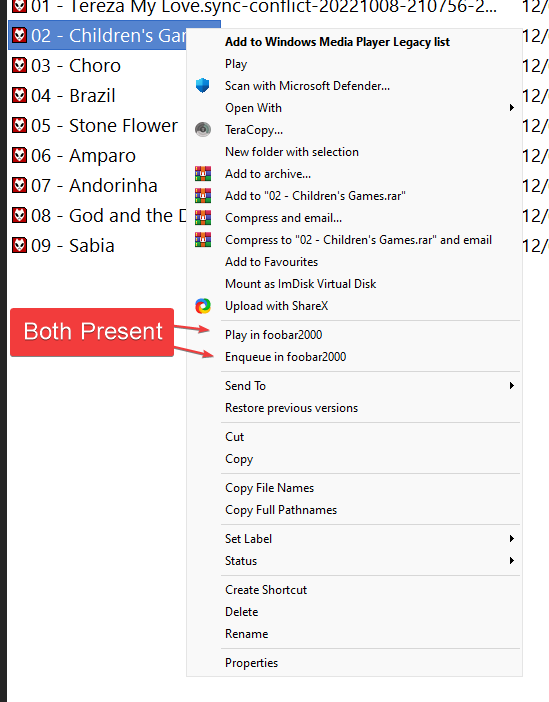 But in File explorer, only "Play in Foobar2000" is present: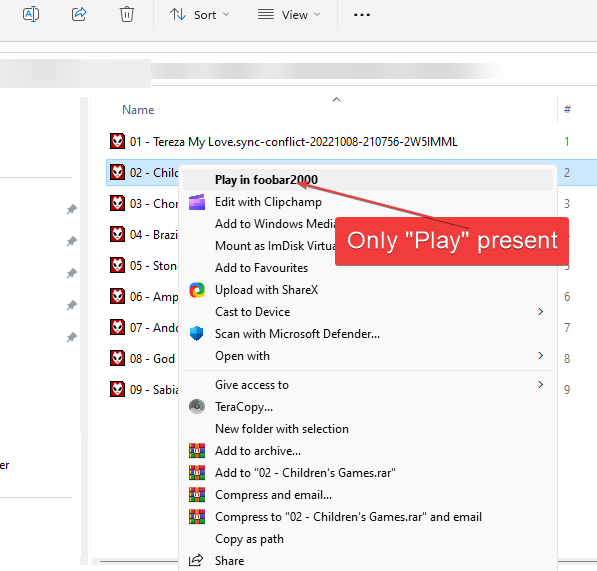 How do I get "Enqueue in Foobar2000" to show in explorer??
I find this sort of thing, occurring more and more often and really need a solution for it.
Any help would be greatly appreciated!